Engr.Sylvanus C.Ghasarah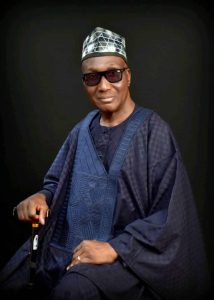 Engr. Sylvanus C. Ghasarah is the Chairman of Nigachem Nigeria Limited and a qualified Mining Engineer. His vision to be a Leader and commitment to excellence as well as his early retirement from salaried employment provided him ample opportunity to concentrate on Nigachem Nigeria Limited, a company he had earlier founded.
He has since been managing the affairs of the company which initially concentrated on Ammonium Nitrate and later, as the working capital improved, went into importation, marketing and sales of civil explosives and accessories and finally manufacturing of civil explosives.
With his knowledge in management and technical courses/seminars/factory visits in Nigeria, UK France, Poland, Sweden, USA, India, etc. and his vast experience in explosives industry spanning over 3 decades, he is more of a reference/consultant in explosives matters in Nigeria...
Mr. Milind Deshmukh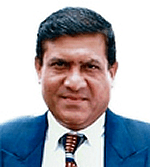 Mr. Milind Deshmukh is the Chief Executive Officer of Nigachem Nigeria Limited. He did his post graduate in Management from Mumbai University and has a vast and varied experience of 26 years in Marketing and Manufacturing fields in India and Nigeria having worked in many Multinational companies before taking over as the CEO of Nigachem Nigeria Ltd. He has been actively involved in the company and successfully set up our manufacturing facilities. He oversees the manufacturing operations apart from coordinating the other departments of the company. He also liaises and coordinates with our technical partners in India for all the expansion plans and new developments.
Alh. Muibi A. Yusuf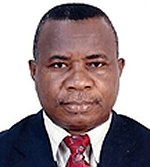 He is a graduate of Mining Engineering, a member of the Nigerian Society of Mining Engineers and also a member of Society Explosives Engineer, USA. He has varied experiences in the Marketing, Sales and handling of Civil/Commercial Explosives haven worked as a Regulatory Officer (Technical Officer) in the Ministry of Mines & Power (now Federal Ministry of Mines & Steel Development), as Quarry Superintendent with a Quarrying/Construction Company, an Assistant Technical Manager with DUPONT/NEPCO Explosives and as Explosives Engineer/Business Manager with CAPL/ICI Explosives. He is now an Executive Director, Sales (EDS) with NIGACHEM NIGERIA LIMITED.
MAY got well grounded in Explosives Safe handling/application with the Technical team from Dupont USA in the early eighties while working with NEPCO, a member of ASHAMU Group of companies (1980 - 1983) and ICI/CAPL (1984 - 1998).
He attended many ICI/CAPL management courses in Nigeria and in the UK. He also had the opportunities of attending technical courses/seminars/ workshop and explosives factory orientation in Scotland, India, United States and Nigeria. To further enrich his knowledge/skill, he attended a training course in Financial Management at the prestigious Lagos Business School (LBS) in 2009. Thus, he has acquired knowledge and skills with vast experience spanning over three (3) decades. Alhaji Yusuf enjoys travelling and making good friends.
Ms. Maureen Tiamiyu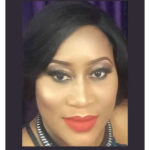 Ms. Maureen Tiamiyu is the Executive Director Administration & Human Resource of our Company. She holds an MBA in Management Consultancy from the Anglia Ruskin University, UK. Member of the Personal Finance Society,The Society of Mortgage Professionals and the Chartered Insurance Institute, London and a multiple Certificate holder from Havard Business School.
A self-motivated professional with good experience of leadership. She rose from a humble beginning as a Bank Cashier in Barclay's Bank, London (2008), with her innovative and intelligent approach to effectively manage situations both proactively and re actively. These saw her to the position of Relationship Manager within a space of 5 years (2013).
She maintained the position for another year before returning to Nigachem Nigeria Limited in 2014 to assume the position of General Manager Marketing and Administration.Ms Maureen had previously served with Nigachem Nigeria Limited as an Assistant Manager Accounts (2003) before relocating to London.
Ms Maureen is a vibrant and astute Leader, always willing to teach and share good practices with an excellence in service delivery.
Chief David I. Amoh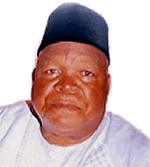 Chief David I. Amoh is a 1983 University of Ibadan graduate of Banking and Finance. Prior to that, he worked with CBN and Bank of the North. After graduation, he worked as Assistant Area Manager, Bank of the North up to 1986 when he left and joined Lobi Bank of Nigeria Limited as General Manager (Operations). He rose to be the Managing Director/CEO and held this position from May 1970 to August 1993 when he left to join Federal Mortgage Finance Limited (old Federal Mortgage Bank of Nigeria) as MD/CEO, a position he held for 8 years and retired in 2001.
Chief Amoh came to the board of Nigachem with a rich financial background and was actually Chairman, BoD from 2005 to 2010. He is on the Board of a number of companies including Benue Valley Trust and Investment Limited (2006 – 2007) and is the Chairman, Eskay Multi-Trade Limited and Dalente Limited.
Chief Amoh has attended many professional courses including Bank Directors' Seminar by Financial Institutions Training Centre (1987) and Bank Chairmen and Chief Executives' Seminar organized by Chartered Institute of Bankers of Nigeria (1991). He is widely travelled for seminars or holiday and places visited include America, Europe, Asia and Middle East. He is a member of Nigeria Institute of Management and Nigeria Institute of Certified Credit Administrators.
In view of his contribution to the development of his community, he was honoured with a chieftaincy title. Chief Amoh is a business consultant, community leader, political godfather and hobbies include reading, playing table tennis and squash.
Mr Suresh Menon
Suresh Menon is a qualified Mining Engineer with more than 28 years experience in the Civil and commercial Explosives Industry in India and countries like Zambia, Tanzania, Turkey. He has vast experience and knowledge in the field of Technical Service in Safe Use, Handling, Storage, transport of Explosives and well as knowledge in efficient Blasting Techniques and in Seismic Explosives and Underwater Blasting. He also has experience in Sales and Marketing of Industrial Explosives and Project planning in Plant set up. He has always promoted the policy of "No Harm to anyone.
Mallam Garba Imam
Mallam Garba Imam holds a BSc (Hons) Degree in Sociology from Ahmadu Bello University, Zaria, and a masters from social science from Birmingham University, United Kingdom. He also obtained a PGD in Agricultural Development from Imperial College, University of London.
His work experience spans over 30 years beginning with the Kano state civil service as Executive and Administrative officer in Governor's office and also served in several other capacities, which include assistant secretary (Project Planning). He started his banking career with chase Merchant Bank Nigeria Ltd. (Continental Merchant Bank Plc) as credit financial Analyst and later became assistant general manager and divisional head corporate banking.
He joined African International Bank Limited in 1996 and became Deputy General Manager in charge of operations, Corporate Banking, Risk Management, Branch Supervision, Corporate Finance and Lagos Regional Business Development department.
In 2002, he joined the Board of NAL Bank Plc (now Sterling Bank Plc) as a Non-Executive Director and became Executive Director in 2003, where he served in various capacities including corporate banking, Retail and Consumer Banking, Lagos, South-West; and South Regions Treasury & Public Sector and Management Services.
Mallam Imam retired from the services of the Bank in August, 2011 having attained the retirement age.
In November 2011, Mallam Imam was appointed as a Non-Executive Director at Enterprise Bank Limited by AMCON where he served on the Board's Credit and Risk Management Committees .Currently, Mallam Imam sits on the Boards of Ecobank Nigeria Limited as Non-Executive Director; Kaduna Electricity Company Limited; VDT Telecommunications Company Limited; Nigerian Stockbrokers Limited; and H. Pierson Associates.
Mallam Imam is a Fellow, Chartered Institute of Management, UK. Fellow, Institute of Credit Administrators, Honorary Senior Member, Chartered Institute of Bankers, Member, Institute of Directors and a Member of Bank Directors Association of Nigeria.